Google Cloud Summit 2019 in Amsterdam was all about innovation
by Veronika Schipper, on Oct 17, 2019 11:19:25 AM
Innovations, security, open-source. Those were the topics of the Google Cloud Summit 2019, which we attended last week Friday in Amsterdam. With almost twice as many people registered this year, Google Cloud Summit took place in a popular location of Amsterdam RAI to create the opportunity to talk 10x more.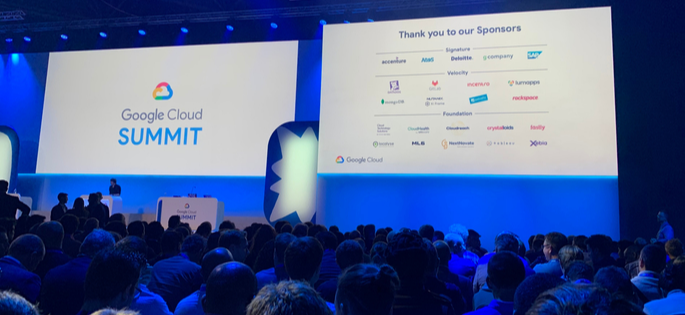 Google Cloud Summit 2019 was the place the share ideas with fellow experts, developers and partners. Visitors could explore the latest innovations, exchange ideas, and share challenges and solutions.
Crystalloids booth was located next to the Google Learning Center, where we had a chance to talk to visitors about our service and present our customer cases. Visitors also had an opportunity to sign up for a chance to win a one-day Google Cloud Platform workshop for their entire team.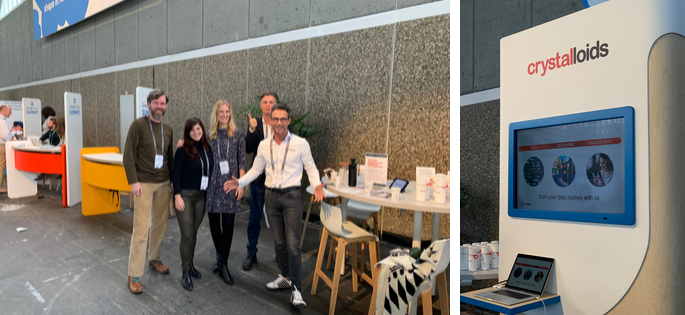 One of our customer cases was also presented at the stage by Body&Fit and introduced by Nino De Rijk from Google. Fritjof Haalboom, the head of technology, talked about their E-commerce transformation with smart data analytics and integrations. He described Body&Fit's historical situation, challenges and the business strategy moving forward.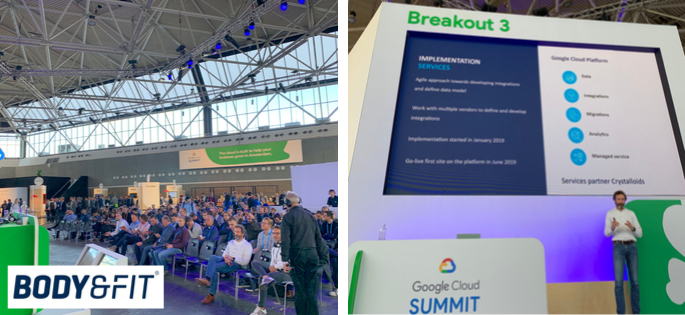 Fritjof also showcased the data architecture that we built for Body&Fit to become a truly data-driven organisation. With their aim to grow into a leading online sports nutrition business by 2021 we laid a solid basis for their e-commerce technology.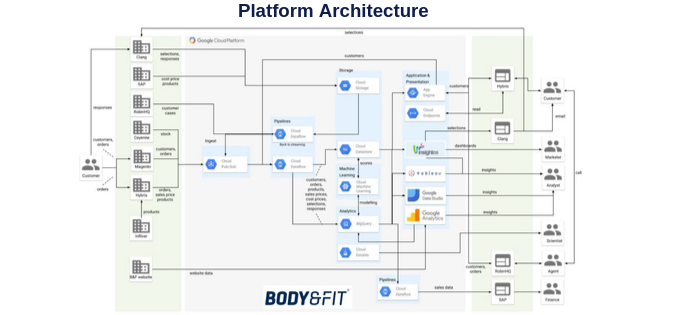 It was an interesting topic as the seats filled up quickly, and there was not much time left for questions. Soon we will be sharing more details about this customer case on our website, so stay tuned for more updates or reach out to us directly if needed.
All in all, Google Cloud Summit 2019 in Amsterdam was a successful event for all of us, and we look forward to the next one to come!
ABOUT CRYSTALLOIDS
Crystalloids helps companies improve their customer experiences and build marketing technology. Founded in 2006 in the Netherlands, Crystalloids builds crystal-clear solutions that turn customer data into information and knowledge into wisdom. As a leading Google Cloud Partner, Crystalloids combines experience in software development, data science, and marketing making them one of a kind IT company. Using the Agile approach Crystalloids ensures that use cases show immediate value to their clients and make their job focus more on decision making and less on programming.