Crystalloids: a look back on 2019
by Veronika Schipper, on Dec 16, 2019 10:22:40 AM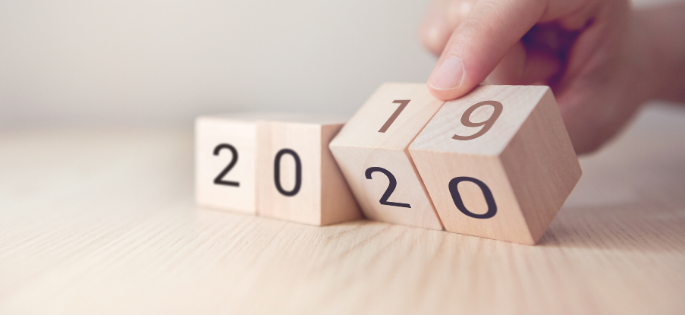 As 2019 comes to a close, it is a good time now to reflect on a few outstanding moments that happened throughout the year. With more companies thriving to become data-driven, we had some great opportunities to share our expertise in data, decision making and customer engagement. It has been a busy year full of achievements, internal changes and exciting projects we worked on.
The Crystalloids merger
January started with a merge of Crystalloids Innovations (Rotterdam office) and Crystalloids (Amsterdam office) into one company. Goal was to join expertise, offer scalability and integrate the management. Together we have become a leading Google Cloud Platform services partner helping our clients make better use of their time, money and workloads. We launched a new website that reflects the clear focus of the company and received positive feedback.
Customer Data Platform focus
Customer Data Platforms are a buzz at the moment, an essential solution in becoming a customer-centric organisation. There are CDP's specialising in either data, decisions or engagement. In 2019 we put this topic on the agenda of many companies.
Crystalloids is an expert in so-called headless data CDP, integrating all data sources into one truthful view of customers, sales or transactions. It supports our vision that activity in one channel should be immediately followed up by an action in another channel. Leading companies such as Rituals Cosmetics and Body&Fit are already enjoying the benefits of this technology.
Google Recommendations AI
Out of the box machine learning is rising. With the closed-beta release of Google Recommendations AI, Crystalloids is whitelisted as the only Google Cloud Services partner in the Netherlands to test and implement this service for eligible clients. Based on the early results from retailers in the USA, the conversions grew by 40% after using the Recommendations AI. We are currently working on the implementation of this technology at a couple of leading e-commerce brands. The results will be disclosed early next year.
Hacking together
Shortly after the summer holidays, our internal hackathon took place in Amsterdam. Organised jointly with the Google team, our developers had a chance to work on a project of their choice. Building prediction models using AutoML or testing Cloud Fusion to integrate datasets from two different clouds for analysis without code were just some of the topics that our developers explored. "It was nice to work on something completely different with colleagues that you don't work with every day," concluded Dico, our software developer.

Google Cloud Summit in Amsterdam
This year we participated in the Google Cloud Summit in Amsterdam, the biggest GCP event in the Netherlands. Not only did we get a chance to showcase our brand but also have our client, Body&Fit, present their e-commerce transformation with smart data analytics and integrations on stage. Using Google Cloud tools, we created a fast and scalable foundation for their best-in-class e-commerce platform.
Sharing is caring
Since technology is ever-evolving, it is not easy to keep up with the developments. That is why we continuously share our knowledge and receive feedback from you. In total, we published 42 articles on our website focusing on CDP's, developments in Google Cloud Platform and the impact of ETP/ ITP on analytics and activation. We spoke at several events this year, including Google, DDMA (the Data Driven Marketing Association) and KNIME analytical platform.
Looker Data Platform
We worked more closely with Looker. In November, we organised a successful event on BI transformation to democratise insights throughout the organisation. With the intended takeover of Looker by Google, we believe our clients will adopt this technology even more.
New Google Cloud certifications achieved
This year we managed to gain several official Google Cloud certifications in the area of Cloud Engineering, Cloud Architecture and Google Analytics. As companies are collecting loads of data, the need for skilled professionals who can build data solutions in the cloud is increasing. And there is no better way to prove that we have the skills than having the Google Certificate in our hands.
How does our CEO look back on 2019?

"An idea is easily thought; execution of the idea needs persistence and perseverance. I am particularly grateful to our customers who used our people, products and services in 2019. With tangible results. We proved to be a bunch of result-oriented people. With some major achievements. In the slipstream taking care of nature too, in 2011, I started to travel to customers and offices without petrol based vehicle's. I am proud this is also part of our company culture. Many embraced the travelling by public transport, so we and our staff working with Google Cloud Platform, we ran 100% running on renewable energy," concludes Richard Verhoeff.
ABOUT CRYSTALLOIDS
Crystalloids helps companies improve their customer experiences and build marketing technology. Founded in 2006 in the Netherlands, Crystalloids builds crystal-clear solutions that turn customer data into information and knowledge into wisdom. As a leading Google Cloud Partner, Crystalloids combines experience in software development, data science, and marketing making them one of a kind IT company. Using the Agile approach Crystalloids ensures that use cases show immediate value to their clients and make their job focus more on decision making and less on programming.