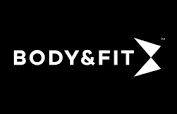 Body&Fit: Platform observability and functional support with Managed Services
Confidence in the proper functioning of the platform data and integrations.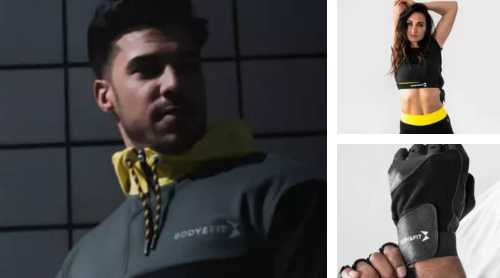 The Challenge
Body&Fit needed help managing unexpected incidents and speeding up their incident and service request management process. They also needed to improve the resolution time of issues and service requests to ensure the seamless operation of their data platform. Additionally, Body&Fit wanted to gain insights into the costs of their customer data platform so they could optimize spending and improve overall performance.
The Goal
After Crystalloids architected and developed the data platform, Body&Fit aimed to achieve the following platform observability goals leveraging Crystalloids' Managed Services:
Reassurance that the platform, data and integrations are running properly
Establishing a secure and efficient data and reporting environment, prioritizing safety and effectiveness.
Implementing proactive management and monitoring practices to swiftly identify and mitigate (potential) issues.
Providing robust functional and technical support to cater to user needs.
Instituting data quality assurance measures to guarantee the accuracy and integrity of information.
Managing costs effectively, optimizing resource allocation for efficient operations.
The Solution
In close cooperation with Body & Fit, we have established a solid way of working to deliver fully managed services support. The support involves several key activities:
Daily Monitoring: Vigilant monitoring of the platform to identify any emerging issues promptly.
Bug Fixing and Incident Resolution: Swiftly addressing bugs and incidents to ensure uninterrupted operations.
Weekly Managed Services Standup: Regular collaborative meetings with the client to discuss progress and plan.
JIRA Ticketing: Utilizing JIRA for efficient incident tracking and management.
Confluence Documentation: Creating a structured documentation system using Confluence.
Monthly Service Review: Periodic reviews to assess performance and strategize for improvements.
Part of the solution created for Body&Fit is operational maintenance support including a Service Level Agreement (SLA) from Crystalloids' Managed Services. Daily checks and incident management ensured operational reliability, while access and identity management enhanced security.
The solution optimizes costs through a serverless architecture using GCP solutions like App Engine, Cloud Functions, Big Query, Cloud Dataflow, PubSub and Cloud Run. Swift request fulfillment for technical and functional queries was ensured, and alignment with Crystalloids' developers enhanced collaboration. Looker Studio reports facilitated insightful data validation and trend analysis.
Incident management and service requests were streamlined through JIRA Atlassian Service Management, supported by a dedicated JIRA project KANBAN board for user story management. JIRA Confluence Documentation organized crucial information, and Google's monitoring solution enhanced performance oversight. Monthly service reviews allowed for continuous improvement. This solution empowered Body&Fit with the tools and expertise needed to elevate their operations effectively.
The Result
The achieved results take Body&Fit's operations to new levels:
Enhanced Platform Trust: The diligent implementation of Crystalloids' managed services instilled unwavering confidence that the entire platform operated seamlessly and reliably. This newfound trust was fundamental to fostering positive relationships with stakeholders and clients.
Reliable Reporting: The result of streamlined processes and accurate data handling was trusted reporting, empowering data and insights consumers with reliable information. This, in turn, laid the foundation for more informed decision-making.
Confident Consumer Communications: Through the seamless integration of managed services, Body&Fit's end-consumer communications in service, sales, and marketing gained a heightened level of trust. Consistent and reliable interactions resonated positively with their customer base.
Elevated Customer Engagement: The improved operational landscape translated to increased customer engagement, demonstrating Body&Fit's commitment to providing top-notch experiences. This positive engagement contributed to loyalty and brand advocacy.
Data Privacy and Security Assurance: Adhering to stringent data privacy and security compliance standards fortified Body&Fit's credibility as a trustworthy custodian of sensitive information. The robust data protection measures instilled further confidence among clients and stakeholders.
Strategic Cost Reduction: A notable outcome was the reduction in platform costs, achieved through optimized resource utilization and efficient architecture design. This financial advantage allowed Body&Fit to allocate resources effectively and enhance their competitive edge.
Collectively, these results painted a picture of a revitalized Body&Fit—operating with transparency, trust, and efficiency, while actively fostering customer loyalty, safeguarding data, and reaping the benefits of cost-effective strategies.
About Body&Fit
Body & Fit is a leading sports, nutrition and wellbeing eCommerce specialist. Since its establishment, the company developed comprehensive e-tail operations across Benelux, Germany, France, UK. With more than 3,000 products from 300 top brands, including its strong house brand, the company receives more than two million orders a year.
In 2017 Body & Fit became part of Glanbia, the world's largest sports nutrition company bringing a strong brand and significant knowledge of the industry and eCommerce retailing for other Glanbia brands to adopt.
For Body & Fit, continuity and efficiency of operating our e-commerce platform is of the utmost importance. The managed services Crystalloids delivers, is giving me the reassurance that the platform and the services integrated on the Google Cloud Platform are performant and operating as it should.
Fritjof Haalboom
Head of Technology, Body & Fit