8 Benefits of a Customer Data Platform (CDP)
by Jan Hendrik Fleury & Clemens Niekler, on Oct 7, 2019 3:51:16 PM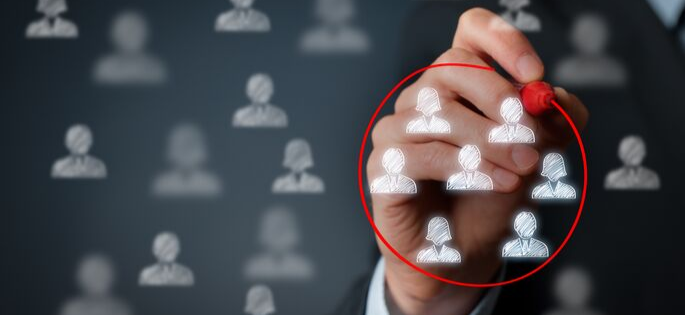 Connecting all applications for both transactional and analytical purposes can be achieved with a Customer Data Platform (CDP). If you are asking why your business should consider using a CDP, you are at the right spot now. In this article, we will share more details about customer data platform and what the benefits are.
Customer Data Platform - Explained
In customer data platform, data from different sources are stored and used to integrate applications and analyse data. A CDP helps businesses to understand their customers since it creates a truthful and unified view on customer behaviour, transactions and products. Truthful and unified because with the right setup, the data is being cleansed, deduped, modelled and stored in one place and not shattered in applications.
1. One Place - All Data
Which data should you use? First-, second- or third-party data? The answer is all of them and all in one place. Companies often struggle to combine and utilise all the data they gather. Especially since data streams are coming from several different sources, it is not possible to get the full picture if the information is not centralised.
Take our client Rituals, for instance. To become more customer-centric, they needed a single view of the customer. We integrated all the different data sources like Salesforce Commerce Cloud, Marketing, Service Cloud, Selligent, Point of Sale Cowhills, Exact, GA360 and other sources into Rituals' CDP called 'Rituals Information Lake'.
Now, the cosmetics brand can seize on- and offline data from all possible touch-points in one place. This integration allows them to understand its customers better than before and to reach their goal of being customer-centric.
2. 360-Degree View Of Customer
A 360-degree view of the customer allows companies to identify every part of the customer journey, products and transactions. It supports the company in understanding consumers and their behaviour. Therefore, a comprehensive picture of the customer enables sales and marketing and service teams to strategically promote the enterprises' products to the right people at the right time and place.
One example is Ritual's customer service. With their customer data platform, the clients can be easily recognised when they contact Rituals. All relevant information (coming from several sources like shipping, orders, reviews or complaints) about the consumer is shown to the agent, directly after the purchase already. Consequently, the company can offer a quality service. The higher level of satisfaction results in increased loyalty and bigger chances of returning.
This 360-degree view is one of the reasons why Rituals was able to grow at such a fast pace. With the knowledge about their (potential) customers, the brand can market their products better and increase numbers like the conversion rate significantly. All of these benefits lead to the biggest goal of businesses: increased revenue.
3. Increased Revenue
If used in the right way, CDP's should result in the final goal of a company: a rise in revenue. By implementing data from all sources, the enterprise can create a complete view of the customer. Therefore, the opportunity of well-targeted marketing to people with the right message may result in increased brand recognition and customer engagement. As a result, higher conversion rates can be realised.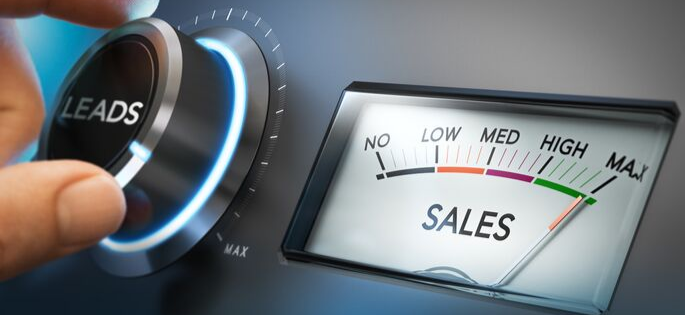 4. Finding new audience segments
Having the information in one place makes it is easier to segment your customers and audiences and to apply basic and advanced analytics. Even though the customer data management platform itself does not do the segmentation, it offers a big help. Marketers must still set the conditions for the division of several audience groups with software that sits on top of the CDP.
While working with all the data, they might find new possibilities of audience segments like online spenders, loyal customers or discount shoppers. Marketers can then divide each of these segments even further with factors like gender, age and location. And reach similar audiences. Because the sections are smaller, the targeting may be more specific and messages more customised.
5. Campaign optimisation and long term learnings
Customer data platform allows gaining insights into the performance of specific campaigns. By implementing a customer data platform, marketers can see the efficiency and outcome of the campaign they want to analyse. Marketers can improve their attempts of promoting the product or service for the next time by gaining an in-depth understanding of the last ones.
CDP does not only offer insights for solving immediate problems like high advertising spendings or mismatching content for the targeted audience. Marketers and companies can also profit from using customer data management platforms in the long run. Every time a campaign can be favourably improved by making use of the customer data management platform, the company can learn and improve their efforts for the next time. Budget is saved and conversion rates may increase in the future.
6. Reduce vendor lock-in dramatically
The way Crystalloids builds out customer data platform is by loosely coupling the applications. The persistence of your data is primarily in the information lake. In this way, it is easy to switch apps since the migration is smooth. No wonder since the data is persistent in the CDP.
7. Cost-saving
The cost of applications like SalesForce are partially related to the data stored in these applications. Since the data is mainly persistent in the customer data management platform and not in the app, you might reduce costs. Next to this, a central view saves analysts a lot of time in gathering and cleansing of the data.
8. Compliance
Having the data in one place is an enabler to becoming GDPR and E-Privacy compliant. It allows your company to anonymise your contacts. Furthermore, customer data management platforms support data portability and data insight requests as these tasks can be executed with one source. To fulfil these tasks in shattered data silos would make this almost impossible.
These are only 8 of the many benefits the implementation of a CDP may offer for your business.
Why Crystalloids
Crystalloids has a proven track record at implementing and maintaining customer data platforms on Google Cloud Platform for leading brands. We have many integrations ready in reusable API code. We apply so-called headless CDP that means we make connectors to the applications. Next to this, we are keen on data architecture, information modelling and data cleansing to make the information reliable.