Looker joins Google Cloud and we are proud to be their partner
by Veronika Schipper, on Jun 18, 2019 2:29:43 PM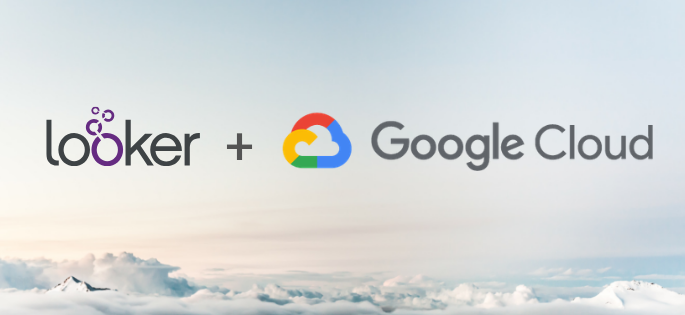 Recently, Looker announced to have signed an agreement to join Google Cloud. This cooperation enables both companies to further accelerate their growing position in data analytics and cloud infrastructure.
Looker, a modern business intelligence platform, allows business users to explore the newest data on their own so that analysts can focus on more complex issues. Highly focused on marketing, sales, web and product analytics, Looker has been disrupting the data industry and transforming the way today's brightest data-minded businesses use their insights to win.
Google Cloud, focuses on the digital transformation of organisations that want to connect, store and manage their data from various data sources real-time. Google Cloud offers world-class infrastructure and robust set of solutions to build, operate, and grow businesses in today's complex, multi-cloud environment.
This acquisition builds on an existing partnership where these two companies share not only more than 300 customers but also common values and culture. Having Looker on board is going to help Google "offer customers a complete analytics solution from ingesting data to visualising results and integrating data and insights into their daily workflows." says Thomas Kurian, CEO.
Crystalloids, Looker & Google Cloud partner
For years we have been a leading consulting partner for Looker in Benelux to help implement and maintain modern data architecture and analytics environment. With this recent announcement, we are excited to be able to help organisations on their mission to get the most value out of their data.
We deliver a broad range of services around Looker, such as:

Implementation




Data extraction and loading

Governed transformation

Staff training and coaching

Data discovery and visualisation

Insights delivery
Read the official PR articles here: Google to acquire Looker or Looker to Join Google Cloud.

ABOUT CRYSTALLOIDS
Crystalloids helps companies improve their customer experiences and build marketing technology. Founded in 2006 in the Netherlands, Crystalloids builds crystal-clear solutions that turn customer data into information and knowledge into wisdom. As a leading Google Cloud Partner, Crystalloids combines experience in software development, data science, and marketing, making them one of a kind IT company. Using the Agile approach Crystalloids ensures that use cases show immediate value to their clients and make their job focus more on decision making and less on programming.
For more information, please visit www.crystalloids.com or follow us on LinkedIn.