Introducing two new members to the Crystalloids family
by Veronika Schipper, on Mar 25, 2020 10:51:53 AM

Even at times like these where our private lives and businesses are being challenged by the coronavirus, we want to take a moment and share with you the latest members to our software development team. Recently two talented colleagues joined Crystalloids and together with our current employees will ensure business continuity for our customers. Meet Luisa and Ibrahim.
Luisa: data engineer and Java programmer
Luisa grew up with her three siblings in Ubate, a small town in Colombia, surrounded by nature and animals. She has been fascinated by computer science from an early age.
"My older brother was a software engineer, once he showed me how he could control the computer and I was amazed. I wanted to do the same!"
She got her bachelor degree in software engineering at the Universidad Nacional de Colombia, Bogotá. During the coming years, she gained broad experience working as a software engineer for airlines and banking companies. Focusing on the back-end applications, she broadly developed her Java skills, knowledge of Spring, SQL and NoSQL databases and experience with Agile SCRUM methodology.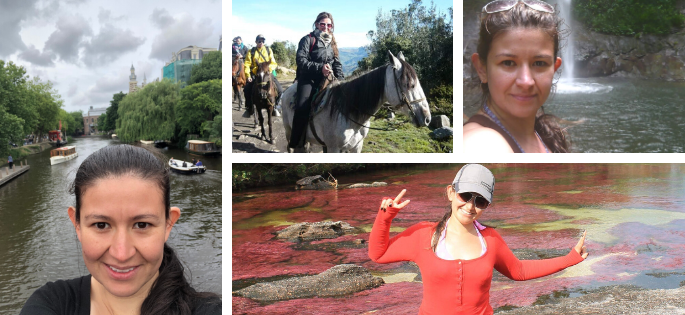 Early 2018, she moved with her family to the Netherlands after her husband got a job offer they couldn't resist.
"When we came to the Netherlands, it was winter; the weather was cold and cloudy. Coming from Bogota where the temperature is 13-14 degrees all year long, we didn't experience dark evenings and seasons. On the positive note, the city (Rotterdam) is nicely quiet compared to where we came from, and I love that. It's also a good place to raise children and move around; the train connection is great."
During her first job in the Netherlands, Luisa discovered working with big data, pipelines, big queries, processes and streaming information.
"I wanted to work with lots of data and different kind of data. Crystalloids' customers are very diverse, which is exciting for my future experience and knowledge."
Luisa brings strong teamwork and analytical skills to the team. Outside of work, she is a mum of two and enjoys playing with her children, swimming and mountain biking.
Ibrahim: web, enterprise and workflow applications Java developer
Born and raised in a Kurdish speaking village near Diyarbakir, south-east Turkey, Ibrahim was always a top three student at school. He studied science and mathematics to become a teacher but later realized that it would be a too monotonous job for him. That is why he signed up for computer engineering and got his bachelor degree from the Anadolu University in Eskişehir.
Ibrahim always dreamed of living in a big city and moved to Istanbul, where most of the large companies were based. During this period he worked as a website and full-stack Java developer at a telecom company and at Credit Bureau of Turkey. The latter taught him how important it is to focus on quality, security and scalability when writing code.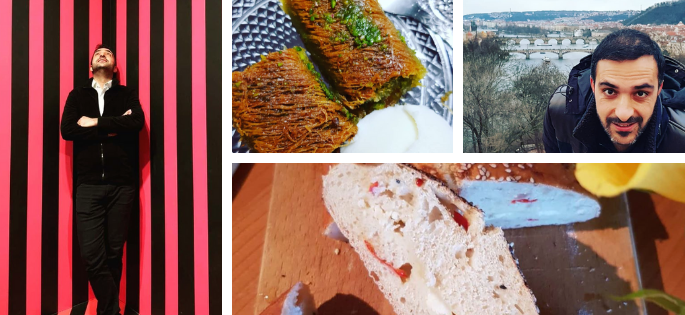 In 2017, Ibrahim found a job opportunity in the Netherlands.
"My family was already living far away from me when I was in Turkey, so moving to the Netherlands didn't make much difference. The life here is easy and coming from Istanbul, a very crowded city, to Rotterdam, it looked like a village to me, much more relaxed," he explains.
After working for two financial institutions, Ibrahim joined Crystalloids.
"I wanted to work with modern technology, learn Google Cloud and try something else than a corporation. This is what attracted me to join Crystalloids. I am a people person, good team player, like to help, teach and care about the quality of the code."
Ibrahim is passionate about football, in his free time, he plays for Rotterdam Footies. He also enjoys writing poetry, travelling and cooking, which he posts about on his Instagram page. Finally, he would like to help others by sharing his technical knowledge via his youtube channel.
Curious to learn more about us and our team?
ABOUT CRYSTALLOIDS
Crystalloids helps companies improve their customer experiences and build marketing technology. Founded in 2006 in the Netherlands, Crystalloids builds crystal-clear solutions that turn customer data into information and knowledge into wisdom. As a leading Google Cloud Partner, Crystalloids combines experience in software development, data science, and marketing making them one of a kind IT company. Using the Agile approach Crystalloids ensures that use cases show immediate value to their clients and make their job focus more on decision making and less on programming.