Introducing new hires Neva Su and Kevin Kriek
by Neva Su and Kevin Kriek, on Apr 1, 2021 11:55:41 AM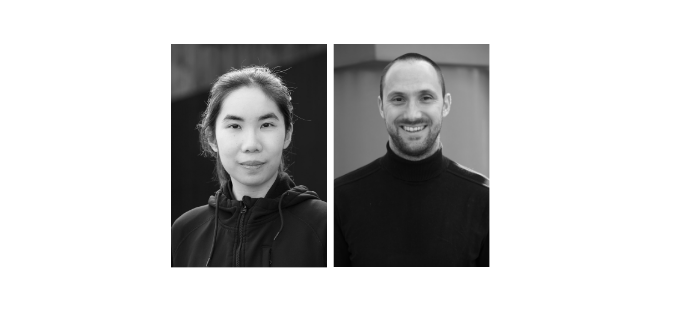 Introducing Neva Su, Junior developer and Kevin Kriek, Senior Marketing Analyst.
Neva Su - Junior developer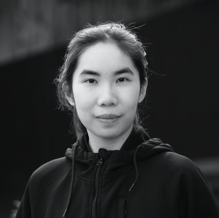 I was born in Guangzhou, China, as the only child of my family. When I was 14 years old, I started planning to get an university degree in another country, though most of my peers preferred staying in the city where they were born. I wanted to live in a different country and not stay in my hometown forever. I have faced some difficulties, but the plan succeeded and I was accepted by a Danish university.
During my university life, I was excited to live in different cities as l, and even in the same city, I managed to live in different places which was very interesting.
With such a fickle living habit, I found myself having little interests about exploring the full place I lived in nor making new friends. In my free time, I prefer reading or thinking about why things happen.
I had two working experiences as a software developer intern, up to 8 months in total. After I left my last internship, I was interviewed by Crystalloids and eventually got an offer.
Why did you choose Crystalloids?
Crystalloids is a data-driven company that frequently uses data science technologies to make projects, which is in the same camp with me. In all computer science specialisations, I love data science most because it's a complex field and raises battles in my brain. Also, by working in Crystalloids, I will have the chance to work for different projects for different clients.
What about Google cloud technology?
Google's data analytical platforms, AI capabilities and related components are state of the art and appealing to me, I am looking forward to solving our clients challenges and to grow in my role as a developer and a data scientist.
---
What is your story?
Kevin Kriek - Marketing Analyst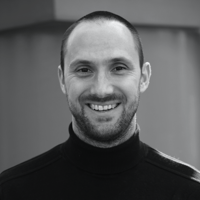 I have a real passion for Marketing Technology and data. Unlike most of my colleagues I do not have a background in computer science. I graduated in Delft where I got my engineering bachelor in aviation technology. After this study I decided to broaden my knowledge and continue in Business Administration in Rotterdam. After completing my Bachelor in Business Administration I got my Master in Finance and Investments.
My entrepreneurial mindset made me decide to start my own business next to my studies in 2010. I founded a webshop in bicycle parts for fanatic cyclists. This is where my journey in MarTech and data began. The ever-evolving world of marketing technology really caught my attention. This is also the reason why I decided to continue in marketing.
In 2015 I started at Merkle. An agency in people based marketing where I joined as an engineer. In my role as engineer, I have designed and implemented marketing campaigns in various marketing tools of big tech companies like IBM, Adobe, and Salesforce. I continued as a technology consultant helping clients with their MarTech challenges. At the end of 2020 I knew it was time for a new opportunity where I could develop myself even further. Crystalloids is where my journey continues.
I am also a proud father of 3 sons, Scott, Bob and Ted. Scott is our oldest son. He is almost 2 years old now. Bob and Ted are twins and are born in January of this year. I really enjoy watching them grow up. In my spare time I like to travel and discover new places. When at a new place I often go hiking to explore. I also have a passion for financial markets. Especially in trading derivatives.
Why did you choose Crystalloids?
In my first conversations with Richard who is CEO of Crystalloids, I became very enthusiastic about the projects that Crystalloids is working on. They use cutting edge technology to create value for their clients and I really wanted to be a part of that. The level of professionalism is also something that attracted me to Crystalloids. Really skilled people that are willing to help. In short, the environment that I was looking for.
What about Google Cloud technology?
Cloud platforms are, in my opinion, the future of MarTech. They allow you to adapt quickly without having to think about the infrastructure. The Google Cloud platform is very easy to use and you don't have to be a hardcore developer to get value from it.
---
ABOUT CRYSTALLOIDS
Crystalloids helps companies improve their customer experiences and build marketing technology. Founded in 2006 in the Netherlands, Crystalloids builds crystal-clear solutions that turn customer data into information and knowledge into wisdom. As a leading Google Cloud Partner, Crystalloids combines experience in software development, data science, and marketing, making them one of a kind IT company. Using the Agile approach Crystalloids ensures that use cases show immediate value to their clients and frees their time to focus on decision making and less on programming.