What's New in InsightOS - Show BigQuery Code
by Robin Laurens, on Apr 3, 2018 4:12:29 PM
In the blog series What's new in InsightOS we keep our customers, and everyone who's interested updated about InsightOS. We are constantly improving our product in the best possible way to meet our customers' needs. This time we present the Show BigQuery Code function.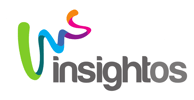 What is InsightOS?
InsightOS is our our own designed and developed interface to Google BigQuery and Google Cloud Datastore, that democratizes analyzing big data. The tool makes it possible for everyone within a company to get insights into massive amounts of data and it's possible to totally customize the tool to your business needs. Read more about the tool here.
What's new - Show BigQuery Code
Our newest feature in InsightOS is the possibility to show the BigQuery code that is behind the view, graph or table. The feature is especially built for data scientists that would like to dive further into the query and make some additional, more advanced changes that are not possible in InsightOS.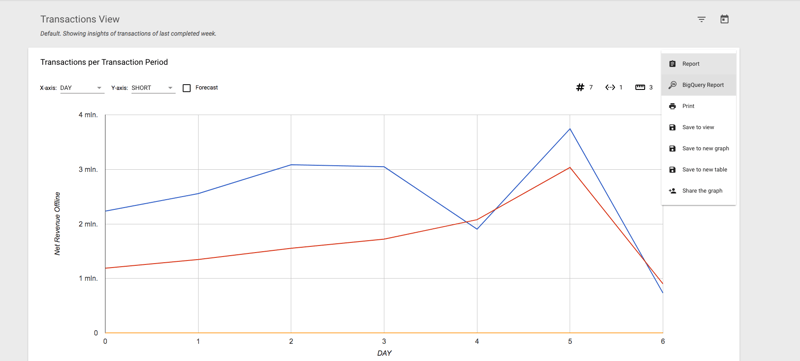 The benefit about this new Show BigQuery Code feature is that data analist and data scientist will have a better way of working together, which will save lots of time. InsightOS is built to democratize data analysis by offering a clear interface and preset queries that are used often in the specific branche. But sometimes, you will need to have more specified or customized insights, that require a data scientist dat understands code. With the new feature, the data scientist will be able to use one of the preset queries, copy the code and paste it in BigQuery. 80% of the answer is already there, they just need to change one of the variables to customize the query. A real time saver!
What is BigQuery?
BigQuery is a cloud database that makes it possible to store and query massive amounts of data in seconds, simplifying cloud computing. Where on-premise SQL (Structured Query Languages) queries could take hours or sometimes even days to run, BigQuery makes it possible to do this in seconds using the power of Google's infrastructure
More information? Contact us! Or visit the InsightOS Page.