Passionate about photography, interview with developer Maarten van den Berg
by Maarten van den Berg, on Feb 17, 2021 11:18:55 AM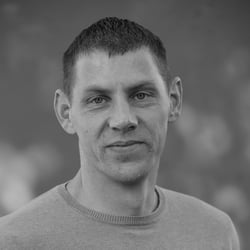 What is your role at Crystalloids?
I have been working for Crystalloids since January 2017 working as a marketing analyst and developer for clients such as TUI, de Bijenkorf, lately most of my time for KNVB. For KNVB and subsidiary company Voetbalmedia I am responsible for email campaigns. I select the desired target groups and all fields and other work that is required to be able to personalise email marketing as much as possible.
Besides I am also involved in making the reports perform analysis of the CRM communications KPI's. Also, we set up fully automated flows and newsletters for KNVB and Voetbalmedia. And we manage and monitor all datasources, the ETL's and the database.
What do you do if you are not working?
I like reading, sports and photography. Due to Covid-19, I exercise less then I would like. My biggest passion is photography.
When did you start with photography?
In my younger years I already liked taking pictures on many occasions. At that time my camera was basic and it was nice but not a passion yet. At a personality test that I took 12 years ago my type proved to be INTP, this is a type based upon Myers-Briggs Step 1 personality questionnaire. It appeared to be that people with this profile often have a passion for photography. I immediately recognised and acknowledged this, so I decided to pick up my hobby again in a more serious way. I bought my first SLR camera (Canon 450D). In the beginning it was hard and I needed and wanted to practise a lot. To me this was an extra motivation to learn how to get the result I had in mind. This journey brought me lots of fun!
Which photos would you like to show and why so?
Lisse - Infrared
Infrared photography shows us humans a world that we normally can't see since our eyes and brains are limited to the spectrum of 400-750 NM; beyond this spectrum is the infrared spectrum. In this spectrum leaf green looks like white. Using special filters and by removing filters that block this light normally in a camera, this spectrum can be made visible.
Kinderdijk landscape - use of light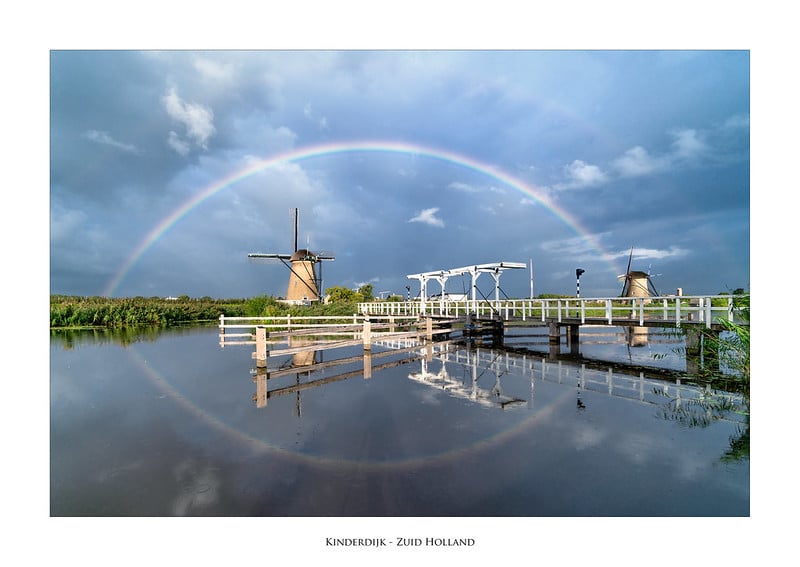 Photography is more than just bringing a camera and pressing the button if you see something that catches your eye. The dynamic reach of the eye is much larger than the reach of a camera, that is making that a camera, under most light situations, can't see what you can at that moment. Recognising the right light and applying the right settings are making that you are able to take the picture you are having in mind. And in another situation you learn to discover when that particular picture is possible. Sure, you also need a bit of luck but for the greater part is to be at the right spot at the right moment.
Winter landscape - Drone photo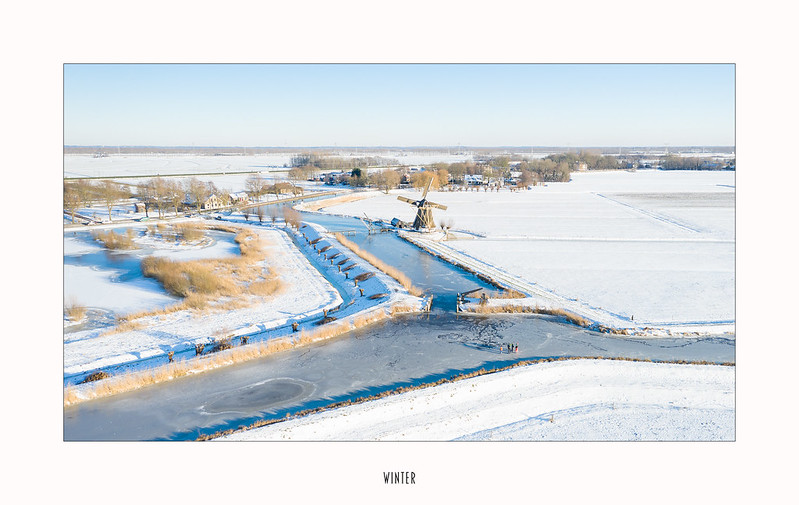 Using a drone creates an opportunity to bring a new and different perspective to people. Besides taking pictures you need to be flying safely as well ;-)
What advice would you like to give to people who consider becoming a photographer?
Definitely buying a camera that can be set up manually. Read the instructions of your camera, watch tutorials on Youtube or read a beginners book. Bring what you learn directly in practise. The most important thing is to set your camera on manual so you can learn how to control the camera and be able to get the results that you want instead of letting the camera use the software and decide for you. In my opinion it is about what you want and not what the camera wants. You really don't need an expensive camera or expensive lenses in the beginning. The bottleneck at the start is you and not the camera. Only when you arrive at the stage that your camera doesn't meet your skills you should consider buying a better camera. In general at least in the first two years a beginner camera geared with a kit lens should do and these cameras are available for less than 500 Euros.
Where can people follow you?
I would like you to follow me and receive your feedback on these channels:
---
ABOUT CRYSTALLOIDS
Crystalloids helps companies improve their customer experiences and build marketing technology. Founded in 2006 in the Netherlands, Crystalloids builds crystal-clear solutions that turn customer data into information and knowledge into wisdom. As a leading Google Cloud Partner, Crystalloids combines experience in software development, data science, and marketing, making them one of a kind IT company. Using the Agile approach Crystalloids ensures that use cases show immediate value to their clients and frees their time to focus on decision making and less on programming.