Crystalloids achieves the Google Marketing Analytics Specialization - AGAIN
by Meliska Meintjes, on Jan 5, 2022 3:01:30 PM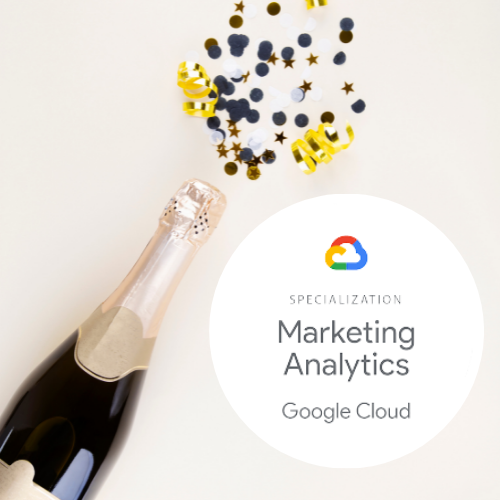 The ability to achieve tangible business results by monetizing customer-related data is a necessity to stay competitive. One of our Specializations is to design, build and monitor Marketing Analytics solutions for leading brands such as PVH, ANWB, FD Media Group.
We specialize in designing, building, and monitoring all kinds of data, analytical and activation platforms, also called Customer Data Platform, Marketing Activation Cloud, Advertising CDP, and more. These Marketing Analytics capabilities bring technology, engineering, analytics, and people skills together to help you optimize your marketing efforts by making better use of first-party (owned) data, second-party (shared) data, and third-party data. It leverages services from Google Cloud Platform (GCP) and your internal systems, owned, earned, and paid channels and platforms to improve digital marketing ROI and customer experiences.
All of this is relevant for building segmentation, audience management, smart targeting, activation, and attribution measurement.
To identify proven experts in this space, Google Cloud recently renewed our Partner Specialization for Marketing Analytics.
We went through a comprehensive assessment, demonstrating expertise, results, and investment in four key ways – through technical capabilities, trained and certified staff, proven customer success, and a detailed business plan. With this specialization added to our toolbelt, our clients can have confidence in our proven ability to harness the Google Cloud Platform to deliver marketing results.
To learn more about Marketing Analytics with Crystalloids, click here.
---
ABOUT CRYSTALLOIDS
Crystalloids helps companies improve their customer experiences and build marketing technology. Founded in 2006 in the Netherlands, Crystalloids builds crystal-clear solutions that turn customer data into information and knowledge into wisdom. As a leading Google Cloud Partner, Crystalloids combines experience in software development, data science, and marketing, making them one of a kind IT company. Using the Agile approach Crystalloids ensures that use cases show immediate value to their clients and frees their time to focus on decision making and less on programming