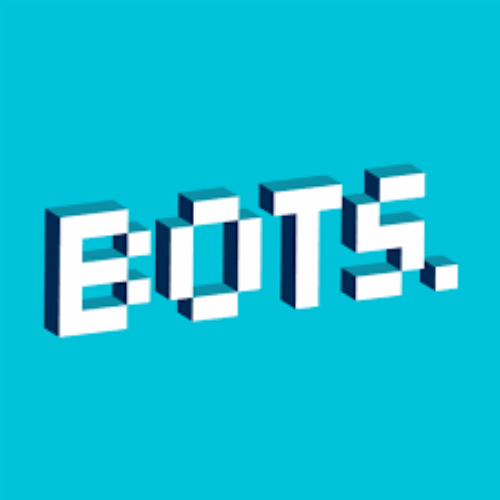 Actionable Business Intelligence: Crystalloids and Looker Empower BOTS for Data-Driven Success
Empowering BOTS for Future Success with Comprehensive

Business Intelligence

Insights.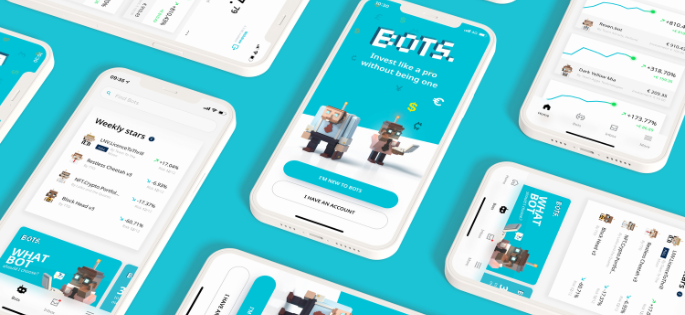 The Challenge
BOTS, a thriving scale-up company, faced challenges in harnessing the full potential of their enterprise data. With fragmented data sources and insights, they struggled to deliver comprehensive and actionable intelligence across critical business areas, including finance, eCommerce, marketing, and product development.
To overcome this hurdle, achieving consensus on the requirements of a robust Business Intelligence (BI) tool was vital. BOTS needed a centralized hub for data storage and transformation, ensuring a unified understanding of data and unlocking its value from various systems and applications. The company recognized the need to enhance data comprehension, refine operational procedures, and establish accessible data extraction plans, all pivotal in driving their organizational maturity.
With a firm focus on data synergy, BOTS embarked on a transformative journey to empower their business intelligence capabilities and accelerate growth.
The Goal
Design a Business Intelligence roadmap for the future

Reliable insights into the performance metrics
Share and democratize insights with all employees
Have all enterprise data available in a central place
Have all data prepared for use in dashboarding tools
Reduce the number of visualization tools
The Solution
To enable seamless reporting and unlock valuable insights, BOTS embarked on a journey of data consolidation and transformation. Leveraging the power of the Google Cloud Platform, all customer domain data was collected and centralized, laying the foundation for comprehensive analysis. Crystalloids played a pivotal role in constructing a robust data warehouse, bringing together crucial information such as payments, deposits, withdrawals, subscriptions, trading, registrations, the first installation of bots, and wallet balances.
For sophisticated Business Intelligence (BI) reporting and modelling, BOTS chose the Looker Data Platform. Looker empowered BOTS to construct customized views and derive actionable insights. A standout feature of Looker is its ability to manage and define data within the platform, ensuring enhanced control and flexibility. Additionally, Looker ML, provided advanced capabilities for tailored data manipulation, enabling users to delve deeper into their datasets and uncover valuable patterns.
With the synergy between Google Cloud and Looker, BOTS was empowered to extract meaningful insights, fueling data-driven decision-making and propelling their business to new heights of success.
The Result
Through their partnership with Crystalloids, BOTS achieved significant advancements in understanding their customer journey, thanks to comprehensive business intelligence views. A major triumph was the consolidation of all data sources into a single customer identity, eliminating fragmentation and paving the way for unified insights. This integration also facilitated the acquisition of new data, contributing to fresh and valuable perspectives.
With Looker's powerful capabilities, BOTS gained the ability to craft tailor-made views, enabling precise access to the information they required. The implementation of a data warehouse further prepared the data for optimal utilization within Looker. Consequently, BOTS now boasts a deeper comprehension of customer domain metrics and dimensions, empowering them to make more informed business decisions.
Addressing a significant bottleneck, BOTS can now identify customer dropouts during the onboarding process. Armed with this crucial insight, they can refine their customer journey, reducing churn and enhancing overall user satisfaction. The integration of Crystalloids' expertise, Looker's robust platform, and a comprehensive data strategy has propelled BOTS towards a new era of data-driven success.
About BOTS
BOTS' mission is to bring trading algorithms to the people. Professional traders commonly use financial algorithms. More than 75% of today's trades on exchanges are executed with algorithms. BOTS harnesses the algorithms' power – pop it in a smartphone, any smartphone – and place it right under everyone's fingertips. BOTS connects people with all available trading instruments and lets them trade in cryptocurrencies. The market potential is in the billions of transactions each month.
Crystalloids guided us through the entire process from roadmap to writing a detailed and prioritized backlog. The team was very knowledgeable about Business Intelligence and every aspect of data engineering. We are happy with the deliverables and will hire Crystalloids again next time.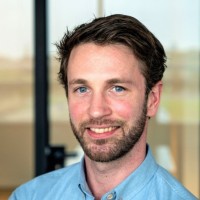 Jens van der Sman
Business Intelligence Manager at BOTS