Customer Data Strategy Workshop
Learn how to use data, insights and actions to drive business results.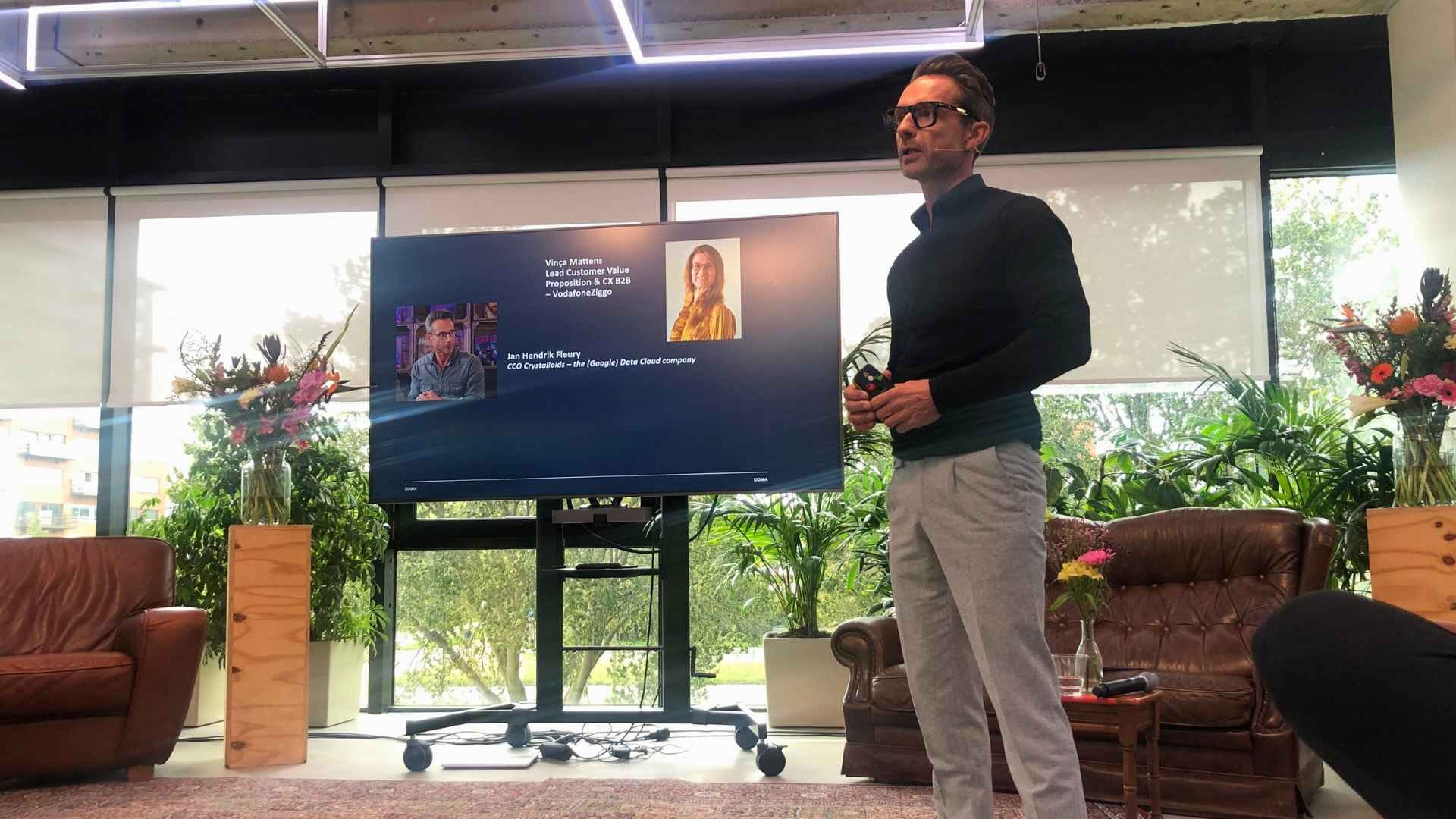 Data is seen as a critical business asset and strategic differentiator.
Our workshop aims to help organizations set up a data strategy to drive their business results in a structured way. There is an organizational and a technical track consisting of 6 streams.

The Customer Data Strategy workshops will consist of a free inspirational and paid part where participants learn how to set up a complete data strategy and implement it in their organization.

Suppose you want to become a data-driven company; you need to be able to make intelligent decisions based on data and be able to execute these decisions. There are several elements to take into consideration. For that, we have developed a framework that gives direction.

This workshop will help demystify data strategy and provide concrete and practical ways to get you started.
What will you learn?
Understanding the Importance of Data Strategy: Learn why data strategy is crucial for organizations to thrive in today's competitive landscape. Explore how it can drive business results, enhance decision-making, and unlock new opportunities.
Developing a Comprehensive Data Strategy: Discover the essential components of a robust data strategy. We will guide you through the process of defining your organization's data objectives, identifying key stakeholders, establishing data governance frameworks, and ensuring data quality and security.
Implementation Techniques: Learn practical ways to implement your data strategy effectively. Explore strategies for data collection, integration, and management. Understand how to leverage advanced analytics and machine learning to derive valuable insights from your data.
Organizational Readiness: Identify the organizational changes necessary to embrace a data-driven culture. Learn how to foster collaboration, establish data literacy across teams, and align data initiatives with your overall business objectives.
Overcoming Challenges: Explore common challenges and pitfalls in data strategy implementation and learn effective strategies to overcome them. Understand how to address data privacy concerns, manage scalability issues, and ensure ongoing data governance and compliance.
Real-World Use Cases: Gain inspiration from real-world examples of successful data-driven organizations. Explore case studies that demonstrate how data strategy has been applied in different industries, uncovering innovative approaches and best practices.
1. Our free offer
We offer you a free of charge 2-hour workshop to learn about your situation. You will learn more about:
The alignment of your business strategy with data strategy
The proposed future state of data in your company
The current data maturity level of data within your organization
We will assess your situation based on the following six elements:
Strategy
Analytics & Insights
Customer Experience & Value
Data
Technology
Organization & Culture
Next, we carry out a maturity scan to decide the maturity level of your organization. Depending on your situation, we can have a look at topics such as:
Business case
Define data- and customer-driven use cases
Draft a business case

Data collection and customer profiles
GDPR-compliant data collection
Setting up consent with a proper 'value exchange' with the customer

Data sources
Prioritizing data sources
Possibilities of third-party data such as Google Search Trends

Architecture and Development
Marketing technology and data architecture
Setting up a Proof of Concept and developing Minimal Viable Products

Organization
Stakeholder management
Change management

Knowledge and execution
Building skills and competencies
Cross-functional execution
Together we define where your organization has a competitive advantage and which elements are interesting to develop further. We will take the outcome as a starting point for our paid Data Strategy Workshop only if you want to proceed. No strings attached.
2. Set up Data Strategy
We will use the maturity scan to zoom in on your current and desired situation. Together we will define a roadmap containing what needs to be done to get your data-driven maturity to the next level. After this workshop, you will walk away with a high-level data strategy. We will cover the following topics such as these, depending on the outcome of Step 1:

Your organizational readiness and which steps to take to move to the next level
How to create an actionable roadmap with quick wins
Developing a backlog of use cases and defining a data-driven business case
How to be able to execute if you have more data-driven products and solutions
At the end of this step, you will have a high-level data strategy, an actionable roadmap, and a management presentation. Based on this, you can work with Crystalloids or any other party on your roadmap.

This workshop consists of two sessions of 3 hours each. In the first session, we will define your business case. In the second part, we will focus on the roadmap. Crystalloids will work on the management report.

Pricing: €3,160