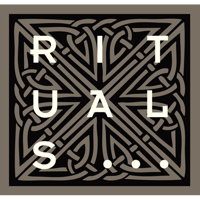 Data Platform to Improve Data Access and Analysis
The data platform is helping Rituals to improve data access and analysis capabilities, reduce time to insights, and improve business performance.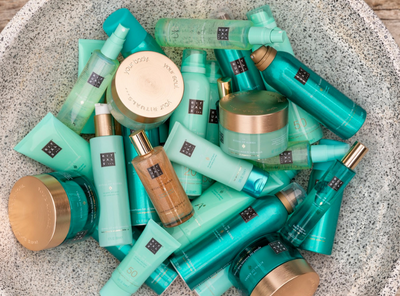 The Challenge
Rituals needed help to get the most out of their data. The company's data was scattered in different systems and formats, making it difficult for users to access, find and analyze the data they needed. Employees heavily relied on data specialists due to improper structure, naming conventions and documentation. The pressing need was to establish an organized and structured data platform.
The Solution
Crystalloids helped Rituals to implement a data platform similar to a "library" so that people can easily find the information they need.
Initially, Crystalloids and Rituals formed smaller groups dedicated to specific aspects of the library's concept: GDPR compliance, data retention, integrations, security, data structure, and naming conventions. After several months, these groups merged into a cohesive data platform team.
The challenge we faced was how to structure the data effectively. Firstly, we considered using domains as dividers, but this approach only sometimes applied, as specific data spanned multiple domains. Another idea involved using data sources at the project level as dividers, but the vast number of data sources made this impractical. The primary objective was to create a user-friendly system for data retrieval.
Finally, we built the data platform on Google Cloud Platform technologies such as Data Fusion, DataFlow, Dataform, and BigQuery, organized into three layers:
System layer: This layer contains the raw data from the different data sources. Rituals has a variety of data sources, including point-of-sale systems, e-commerce platforms, customer relationship management (CRM) systems and more. The system layer is responsible for loading the raw data from these sources into BigQuery with minimal transformation.
Domain layer: This layer contains curated data tailored to the needs of specific business domains. For example, the domain layer might have data about Rituals' customers, products, or supply chain. The domain layer is created using Dataform, a service for data analysts to develop, test, version control, and create complex SQL workflows for data transformation in BigQuery.
Team layer: This layer contains data specific to individual teams or projects. Teams use this layer to save their work for analysis and validation and to query data from the system and domain layers for discovery and exploration. The team layer is using BigQuery datasets and projects.
The data platform is designed to be flexible and scalable, accommodating Rituals' growing data needs. The data platform is also designed to be user-friendly so that users from different business domains can easily access and use the data they need.
The Result
The data platform is helping Rituals to improve its data access and analysis capabilities significantly. The domain-curated layer makes it easier and faster for users to find the data they need. For example, finance teams can now see all of their financial data from different systems in one place.
In addition, the data platform is helping Rituals to improve its business performance. For example, Rituals can now use data to understand customers and develop more targeted marketing campaigns. Rituals can also use data to improve its supply chain and product development processes.
Crystalloids' Role
Crystalloids played a pivotal role in addressing Rituals' data platform challenges. They used their Google Cloud expertise to help Rituals address the data platform challenges. Adding DataFusion to their solution stack next to Dataflow allowed them to deploy flows without excessive coding. Their Enterprise Data Platforms (EDP) proficiency enabled them to collaborate effectively with business teams, creating a necessary domain layer within the data structure. Their innovative approach involved integrating recent additions to the Google stack, such as Dataform. Additionally, they orchestrated the data platform using Composer, adhering to Google Cloud Platform (GCP) best practices.
About Rituals
Founded in 2000 by Dutch CEO Raymond Cloosterman, cosmetic brand Rituals has grown excessively; from one store in the Kalverstraat in Amsterdam to more than 800 stores, 1500 shop-in-shops, and four urban wellness centers in 27 countries all over the world. Rituals has expanded into the U.S., Asia, and other territories and continues to compete with more well-established brands, so delivering a superior shopping experience is vital. The company has evolved into an omnichannel retailer with significant online sales, and its results speak for themselves.
The retail company offers a combination of home and body cosmetics in their stores and on their website rituals.com. Rituals unite advanced technology with ancient far Eastern rituals to present a range of affordably priced products that turn everyday routines like bathing and shaving into meaningful rituals