On BigQuery and machine learning workshop at Oogstonline
by Veronika Schipper, on Jan 17, 2019 1:22:12 PM

Last week we gave a bespoke Google Cloud workshop to the analytical team from Oogstonline to help them learn as much as possible about Google BigQuery and machine learning, both in theory and practice. Oogstonline is an innovative online marketing agency focused on the right use of customer data and online returns. The workshop took place at their office in Amsterdam and took two days.
"The client had two goals to accomplish," says Jan Hendrik, the commercial director of Crystalloids. "To get the most out of BigQuery in speed, cost management, and smart queries. Furthermore, they wanted to learn about artificial intelligence with a focus on machine learning." he continues. "We worked on client's Google Analytics360 data to get hands-on experience with analytics and machine learning."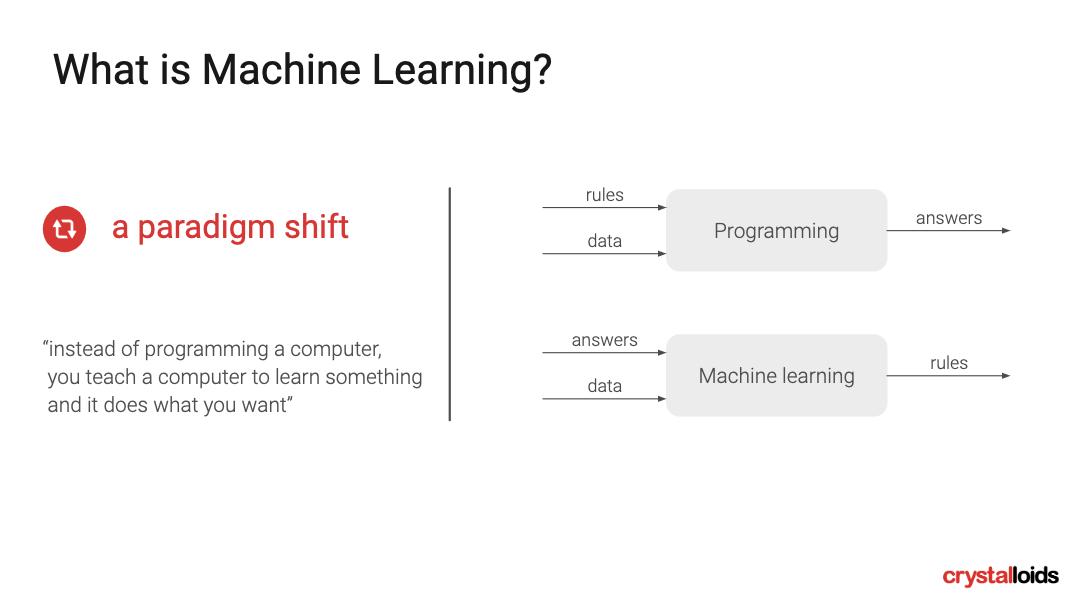 "The first day we had around twelve people in the group, and we started with an introduction to Google Cloud Platform, then deep-dived into BigQuery and machine learning," explains Bart Marseille, a lead data scientist from Crystalloids who trained the group both days. "In the afternoon, we built a model based on real customer data from Google Analytics to predict conversion probability during a web session. It went all well."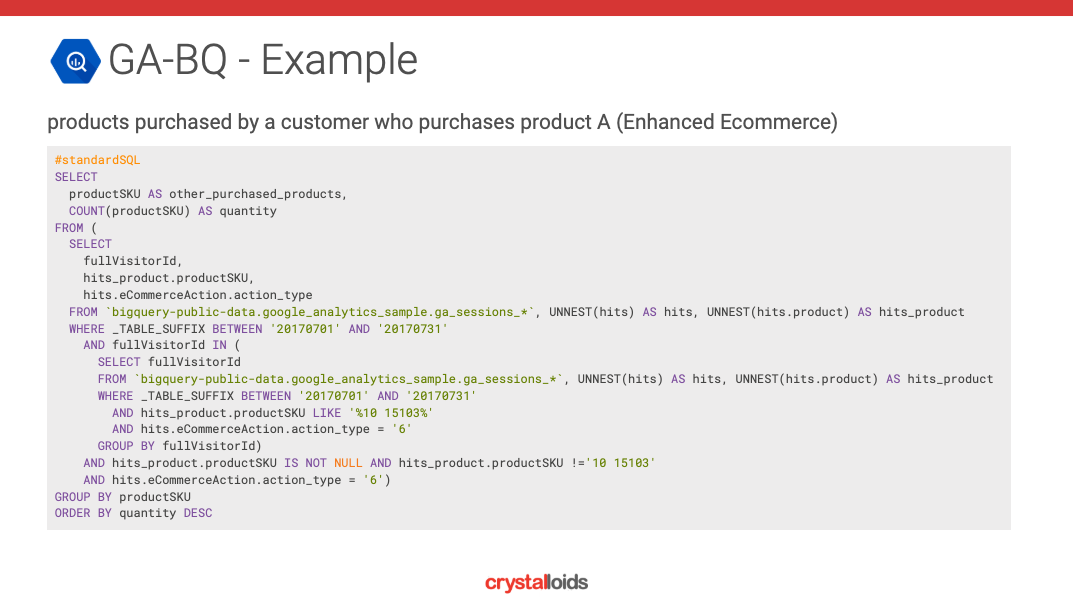 "Day two was purely for data scientists who already had programming knowledge. We looked at machine learning using Python and Tensorflow in Google Datalab working on the same use case as on day one. We covered four topics: pre-processing of data sets, training a model, validating and bringing a model to production," Bart describes. "The Oogstonline's team was very motivated, eager to learn and had a good knowledge about data science. It was a pleasure working with them."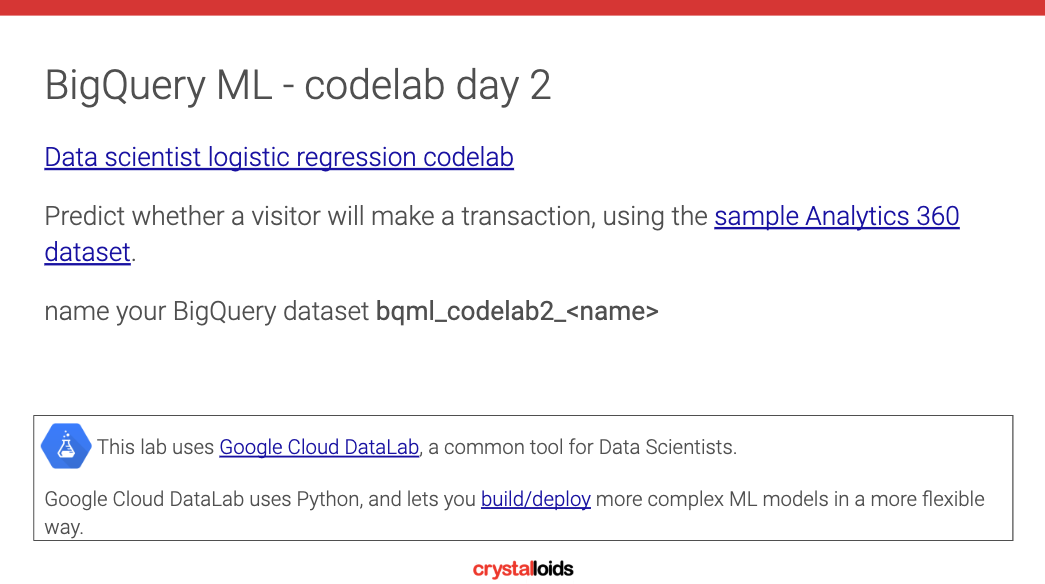 Every workshop we give is customized to the specific needs and interests of your company and your employees so that you can get the most out of it. We always start with an intake to decide what kind of program suits you and your company best.
ABOUT OOGSTONLINE
Founded in 2006, Oogstonline is an innovative online marketing agency focused on the right use of customer data and online returns. By managing search, display, social and affiliate channels, Oogstonline supports companies on their digital growth journey. In 2017 Oogst was named one of the fasted growing companies in the Netherlands. Currently, they help national and international A-brands and are a part of Merkle, an American data-driven marketing consultancy.
For more information, please visit www.oogstonline.nl
ABOUT CRYSTALLOIDS
Crystalloids helps companies improve their customer experiences and build marketing technology. Founded in 2006 in the Netherlands, Crystalloids builds crystal-clear solutions that turn customer data into information and knowledge into wisdom. As a leading Google Cloud Partner, Crystalloids combines experience in software development, data science, and marketing making them one of a kind IT company. Using the Agile approach Crystalloids ensures that use cases show immediate value to their clients and make their job focus more on decision making and less on programming.
For more information, please visit www.crystalloids.com or follow us on LinkedIn.