Improving BI with Fully Communication-Oriented Information Modelling
by Veronika Schipper, on Jan 20, 2020 1:15:28 PM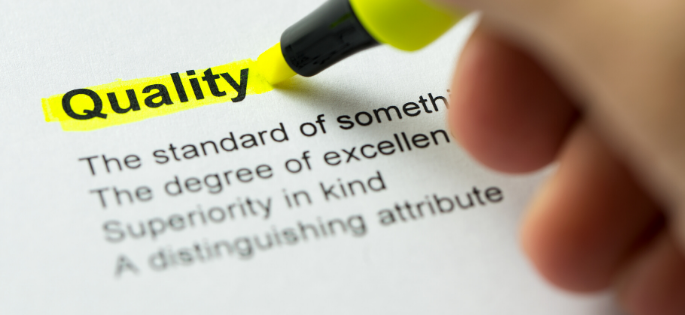 Only 30% of business intelligence projects are successful.
As today's digital world is saturated with information, companies seek ways to gain control and understanding of their data. To drive the most value out of the data and to see the relationship between them, it is essential that business and technology work closely together.
Gartner's research has shown that most companies consider business intelligence strategically important as it helps them make smart decisions, understand customer behaviour and identify areas for improvement. So why do 70% of business intelligence projects fail to meet the enterprise expectations? (according to Gartner)

When it comes to data, the IT department ensures its storage in databases. However, IT often doesn't have enough information from the business on what data represents and how the data is going to be used. This often leads to inconsistencies in data terminology and wrong interpretation of data.

To avoid the problem, it is essential to establish good communications between IT and the business at an early stage of every BI project. This is where the fully communication-oriented information modelling has proved to be very useful because the interpretation of data according to business users can always be traced back. FCO-IM information model is also most effective in cases where there is a large number of fact types. Crystalloids has successfully implemented FCO-IM at several client cases.
What is fully communication-oriented information modelling
Fully communication-oriented information modelling is a process that incorporates the actual verbalisations of facts by domain experts (fact expressions) in an information model. The essence of this model is to classify and qualify fact expressions.*

In the FCO-IM information model, a conceptual information model is created first, which is used to get to a logical and operational information model afterwards.
Traditionally this step of creating a conceptual information model is skipped starting directly at the operation model which, again, may lead to bad interpretations of the data," says Tom, a data scientist from Crystalloids.
In the conceptual information model, the semantics are stored. These include information about the data, how a user understands them, and how business talks about them. In retail, this could be, for example, the information about a website visitor stored in Google Analytics, such as their gender, age or the page they viewed and how they relate to each other.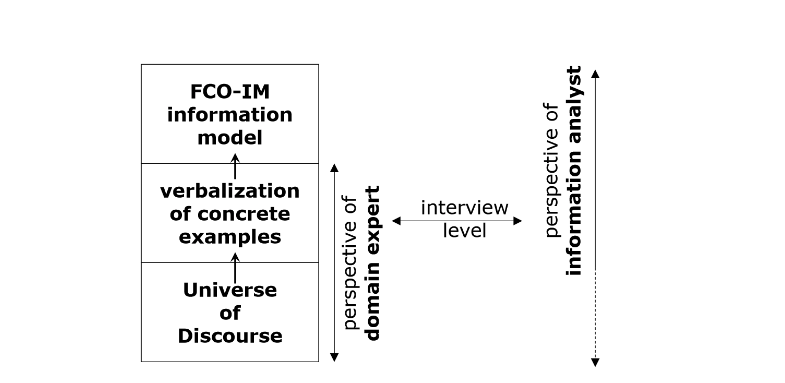 Source PalCon
How does this work in practice?
The full operational procedure takes a few steps:
"All the data facts are discussed with business users in example documents
The content of the example documents is verbalised in sentences the way business users would speak about their data
The data facts are classified and qualified, and a simple IGD is drawn
All sentences are validated by the business user (or domain expert)
Constraints are discussed
Elementarity and nominalisation test are being conducted
Determine the constraints and subtypes"*
After that, the sentences get decomposed, objects are taken out to break the data down to a traditional model. Then all the data is stored efficiently and effectively as it would happen in any other case.

The fully communication-oriented information modelling takes time at the beginning as the data needs to be documented and validated, which is often a reason to skip it. But to succeed with a business intelligence project and ensure data quality, FCO-IM is a proven method to achieve that.
* J.P. Zwart, G. Bakema, 2002
Moving your data warehouse to the cloud? Here's what you need to know.
ABOUT CRYSTALLOIDS
Crystalloids helps companies improve their customer experiences and build marketing technology. Founded in 2006 in the Netherlands, Crystalloids builds crystal-clear solutions that turn customer data into information and knowledge into wisdom. As a leading Google Cloud Partner, Crystalloids combines experience in software development, data science, and marketing, making them one of a kind IT company. Using the Agile approach Crystalloids ensures that use cases show immediate value to their clients and frees their time to focus on decision making and less on programming.