Crystalloids welcomes a former Google tech consultant and a business-minded full-stack developer
by Veronika Schipper, on Jun 6, 2019, 2:08:40 PM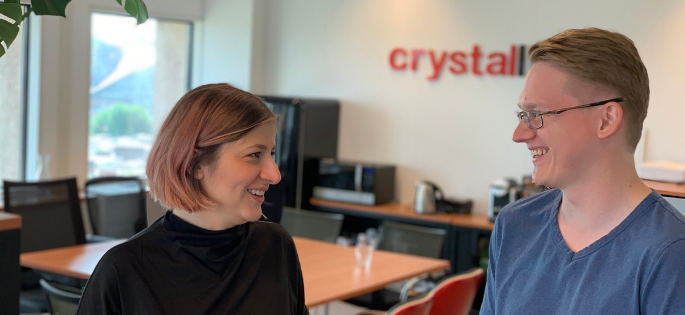 Recently we welcomed two new colleagues to the team who bring essential work experience, cultural diversity and particularly genuine curiosity to learn. Former Google Technical Consultant, Irina, joined us this week to enhance our technical and commercial expertise in cloud for marketing and advertising. Nik, a full stack software developer, enriches the team with his excellent Java knowledge, international background and passion for challenging projects.
Irina
Born and raised in Romania, I studied computer science from an early age. I have always imagined I would be a professor and do research, so I continued my Masters in Germany, which was the beginning of my ten years stay in this country." begins Irina. "After my studies, I moved to Berlin to work in the startup world, which was one of the best decisions I have ever made. I was active in data science/business intelligence for more than three years when Google called to recruit me."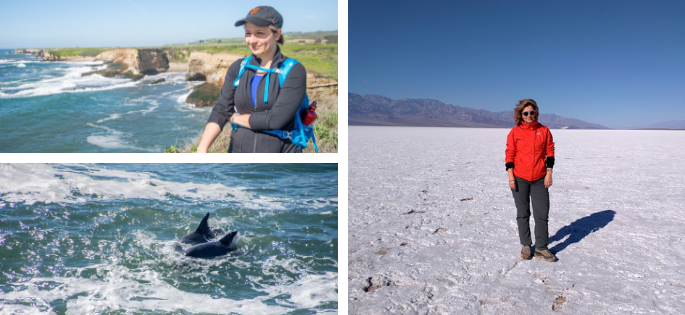 Irina worked in various technical and commercial roles at Google with a focus on both buy- and sell-side optimisations. After two years at Google Munich, she moved to San Francisco to continue leading a global initiative around monetisation optimisations for Publisher clients.
With Google, I got my itch for learning satisfied as there was always something to discover and learn every day and keep things exciting. If you are a curious person and always love to grow and learn, then Google is the place for you." she shares proudly.
At Google HQ, she managed gTech Publishers' most strategic partnerships in EMEA and North America. She worked with publishing and advertising products, performed ad spend impact analyses of enabling the smart bidding feature in Adwords/Doubleclick Search and built various alert tools using SQL, workflows and AppsScript/Python. R and SQL were the daily bread and butter.
After three years in California, I missed Europe, so I decided to move within Google to a sales strategy role here in the Netherlands, around Data Activation (CLTV and more). Change being the only constant; I decided to go back into consultancy and doing what I love best: talk to clients and optimise their business."
Crystalloids was a perfect choice for Irina, as she can work with the technology that she genuinely knows, engage closely with the clients and program, which remains one of her biggest passions.
Nik
Having moved from Canada, Nik has been living in the Netherlands for almost three years now. His first passion was aviation, but the amount of automation in the profession made it a bit dull for him, so he went into Computer Science. Being a science fiction fan, he was always curious and excited about what is possible to achieve with technology, and still hopes that one day the ordinary person may be able to experience space travel.
In Canada I worked as a Salesforce Developer and decided to switch to mainstream Software Engineering when I moved to the Netherlands because I did not want to have my career vendor locked to Salesforce." he explains.
Nik also spent some time trying to spin up his own startup with a friend: "It was an amazing experience to develop an idea to the point where we got to pitch it to various venture capitalists. Since then, I am as interested in the business side of things as I am in the technical side."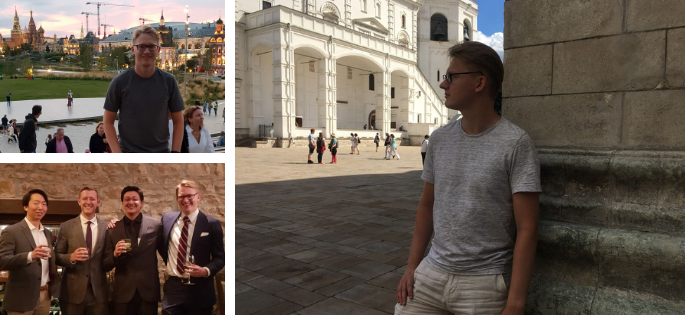 Over the last two years spent building various applications in Java and using technologies such as Cucumber, JUnit, REST (Jax RS), SQL, PostgreSQL, Jenkins, Maven, Docker and Angular, he decided it was time for a new challenge and to get more involved with cloud technologies. So, after talking with a friend at Google, he decided to join Crystalloids.
Outside of work, Nik is an outgoing person who enjoys spending time outdoors with his friends, travelling as much as he can, trying out new cuisine, hiking or occasionally playing tennis.

ABOUT CRYSTALLOIDS
Crystalloids helps companies improve their customer experiences and build marketing technology. Founded in 2006 in the Netherlands, Crystalloids builds crystal-clear solutions that turn customer data into information and knowledge into wisdom. As a leading Google Cloud Partner, Crystalloids combines experience in software development, data science, and marketing, making them one of a kind IT company. Using the Agile approach Crystalloids ensures that use cases show immediate value to their clients and make their job focus more on decision making and less on programming.
For more information, please visit www.crystalloids.com or follow us on LinkedIn.