Crystalloids named top IT Consulting Company in the Netherlands
by Veronika Schipper, on Nov 16, 2019 8:15:00 AM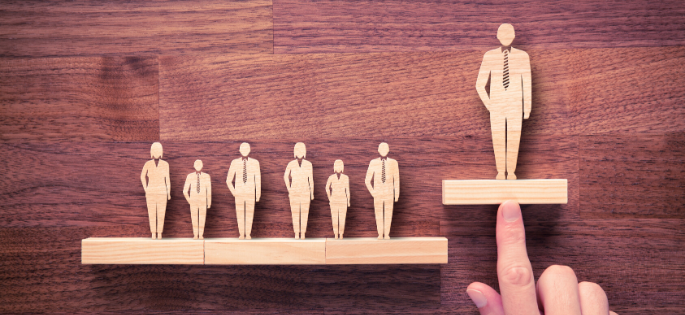 If you ever searched for a company to help you with your next big project, you might have ended up on Clutch. This leading B2B data-driven platform helps steer business and hiring decision across 500+ industries and connecting more than 27,000 agencies worldwide.
Every year, Clutch publishes a Leaders Matrix using data-driven research methodology to show how businesses and solutions compare in a specific market. This helps organisations identify the service providers they might want to hire.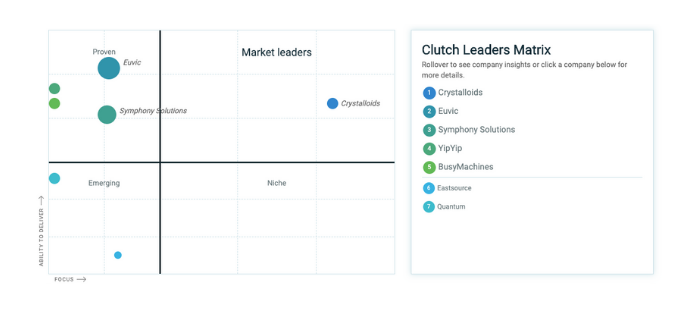 This week, Clutch announced the list of top companies in IT consultancy in the Netherlands. Based on the client reviews, work experience and market presence, Crystalloids took the first place!
It is a pleasant surprise to us but also a recognition for all the hard work we put in place in the past year. 2019 brought us lots of change, but with the right approach and strategy, we've proven to be a reliable IT partner with a clear focus.
Find out more about us
ABOUT CRYSTALLOIDS
Crystalloids helps companies improve their customer experiences and build marketing technology. Founded in 2006 in the Netherlands, Crystalloids builds crystal-clear solutions that turn customer data into information and knowledge into wisdom. As a leading Google Cloud Partner, Crystalloids combines experience in software development, data science, and marketing making them one of a kind IT company. Using the Agile approach Crystalloids ensures that use cases show immediate value to their clients and make their job focus more on decision making and less on programming.
For more information, please visit www.crystalloids.com or like us on LinkedIn.