5 things we have learned from Corona crisis
by Veronika Schipper, on Apr 22, 2020 9:01:48 AM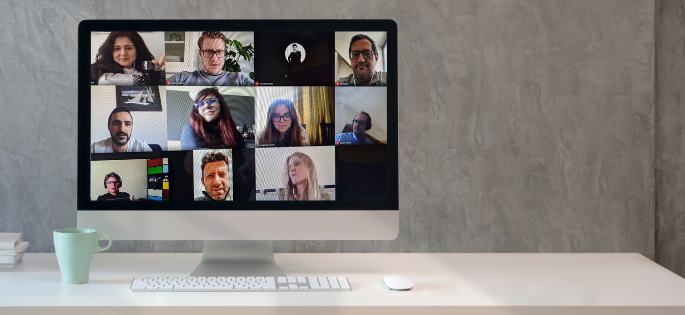 Our lives now have two sides. In one, we face the virus. In the other, we work, teach, take care of our children, pets, household, and hopefully ourselves. And we all believe that this time will end and we will once again be able to live one life.
As they say, something good can always come out of a bad situation. The spreading of the coronavirus has forced many changes in our lives and everyday functioning, some of which appear to be beneficial. Here are five things that we have learned in the past weeks of quarantine and will maintain doing after the end of the pandemic.
Effective virtual meetings
To make virtual meetings as efficient as possible, we established a few rules that help us stay productive and focused. First, each employee needs to dial in separately, even if they sit next to each other in the same room. This practice allows for tracking who is talking and what they are saying easily. Second, turn on your camera to stay engaged, use a headset when talking and mute yourself when you're not.
Before, we used to gather in a meeting room with six or more people together, which made it difficult to follow conversations, especially for the people who would call in remotely. These and more tips we found in Trello's guide on how to work safely, efficiently and long-term from home.
Minimize travel costs
As sceptical as companies might feel about remote working, it opens up lots of new perspectives. At Crystalloids, we have always been encouraged to work from the office of choice (Rotterdam, Amsterdam, any other Spaces office) from home or the train while commuting. This concept does not only guarantee a good work/life balance for us but also keeps the travelling expenses at the lower side, especially after the company cars have been eliminated.
Use digital tools
As we live and breathe Google Cloud, digital is in our DNA. We embrace the technology at its utmost. We communicate via Gmail, chat or call via Google Hangout and store, share and collaborate in Google Drive. At times like these, it proves that working in the cloud might not be a bad idea. Today, Google offers lots of tools with free premium features to stay connected, keep your business running or run classroom online.
Working from home and teaching
Some of us are also parents, and that means we have to make sure our kids get educated. Eva shares her experience:
"As a mother, working from home, I am juggling to keep all the balls in the air, like a lot of parents. Besides work, I am suddenly also a teacher. I am trying to help my child in third grade with his schoolwork. Learning how to read, write and spell. I have concluded that I no longer know anything about the rules of language; things are the way they are. I find it interesting to learn this again as if I am back in third grade.

I am used to working with Gsuite, which made switching to Google Classroom easy. It was a huge switch for the teachers, but I have tipped the following Google Meet add-on which made video calling with 27 kids more organized."
Meet for Friday "drinks"
It's essential to stay connected. Not only for the work we deliver to our customers but also to socialize, chat and create a sense of fellowship. In the current situation, it becomes more important than ever to keep team dynamics strong. For this reason, every Friday afternoon, we established having a social drink from the comfort of our home.